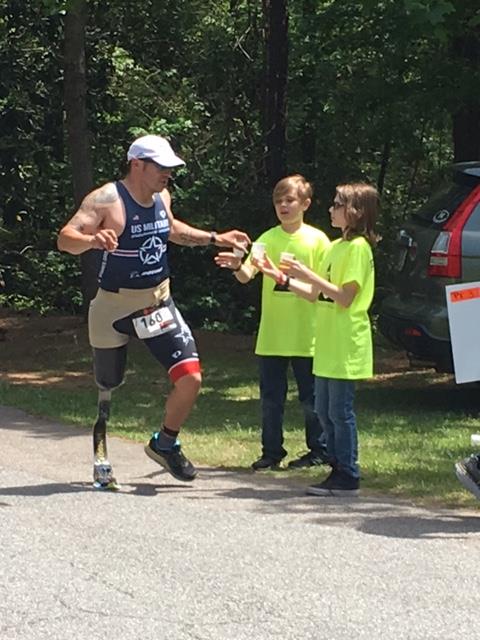 Upcoming races:
*Great Bunny Chase
*Half
Volunteers are ordinary people with extraordinary hearts!
We recognize that at the heart of every successful event lies ordinary people with extraordinary hearts; we call those people OUR volunteers. Your assistance, encouragement and support is vital in making every event a special day for everyone involved and would not be possible without YOU. 
In an effort to recognize and thank our volunteers, TriColumbusGA is proud to offer to you our Volunteer Perks Program. For each hour you volunteer you will be awarded 1 point. Following each event you will simply log your volunteer hours via the following link: Volunteer Hours and to redeem your points email tricolumbusgavolunteers@gmail.com
Below you'll find a list of our current reward offerings:
Volunteer Check-In:
• At Volunteer Check-in you'll receive a Volunteer Tee, Snacks and Water
TriColumbusGA Swag:
• 2 pts = Sun Glasses 
• 10 pts = Swim Cap 
• 25 pts = Callaway or Chattahoochee Challenge Visor 
• 30 pts = TriColumbusGA Hoodie
Race Entries:
• 35 pts = 5k/10k/Chase the Hooch Entry 
• 80 pts = Sprint/Duathlon/Adventure Entry 
• 100 pts = 1/2 Marathon/Marathon/Olympic Entry 
• 250 pts = 70.3 Entry
Volunteer Points are not transferable but can be carried over each year. To redeem points, please email tricolumbusgavolunteers@gmail.com.
---
Contact us at tricolumbusgavolunteers@gmail.com or via Facebook www.facebook.com/TriColumbusGaVolunteers